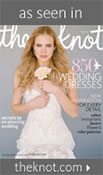 Jaime Genarella | Wedding Stylist
Thank you for visiting my web site. I am a professional stylist specializing in bridal party hair styling. I have been providing styling services since 2000 and have a special knack for making brides look their best on their big day.
Portfolio
Please take some time to view my portfolio and see some examples of styling I have done. I can provide styling to the bride as well as the bridal party. I like to schedule a consultation at least 2 month prior to the wedding day to test out styles and answer any questions you may have.
Contact Me
Do you have questions or would you like to schedule a consultation? Call me directly at 847.770.9149 or use the form on the contact page to send me an email. I look forward to hearing from you!
Jaime Genarella | Wedding Stylist
Schaumburg and the surrounding areas